About Markes International
Thermal desorption and sample preparation equipment for GC–MS: Industry-leading instrumentation, accessories & supplies
Established in 1997, Markes International is a global manufacturer and supplier of specialist analytical instrumentation, accessories, supplies and consumables that enhances the sensitivity and application scope of GC–MS.
Our products help analysts worldwide detect trace-level volatile and semi-volatile organic compounds (VOCs and SVOCs) in solids, liquids and gases.

Discover more – Deliver more
Our detailed technical knowledge, combined with our long experience of in-field applications, has always served our customers well. Today, we're stronger than ever in these areas, and this is enabling us to push the boundaries of what's possible in analytical science. In brief, we're helping our customers to Discover more and Deliver more.
Powerful products for tough applications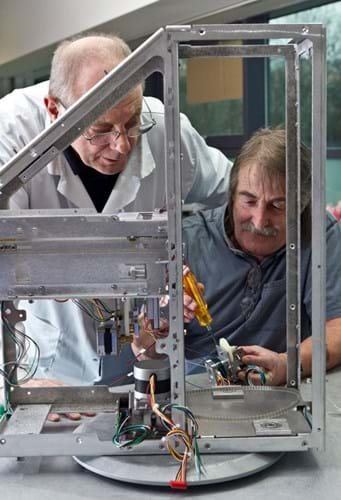 Our thermal desorption (TD) instruments have for over 20 years been the mainstay of our business. Thermal desorbers such as our flagship UNITY-xr™ and TD100-xr™ systems use the power of trap-based focusing to concentrate samples into the small volumes needed to ensure highly sensitive GC–MS analysis.
Our sample preparation equipment is represented by our Centri® platform. Launched in 2016, Centri combines several techniques for the extraction and enrichment of samples – including thermal desorption – all on one fully-automated platform.
Supporting these products is a broad range of stand-alone sampling accessories and supplies to ensure reliable ongoing performance.
The application scope of our instruments is broad – from environmental monitoring to homeland security, and from consumer products to foods and beverages. In addition to these well-established fields, our systems are also widely used in advanced research, such as breath sampling for disease diagnosis, and investigations into chemical ecology.
Multi-award-winning innovations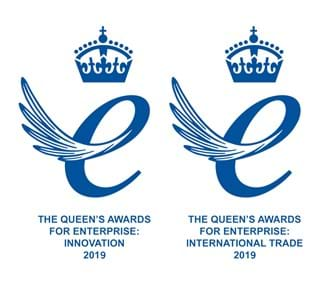 Since we were founded by Alun Cole and Elizabeth Woolfenden in 1997, our engineering teams have pioneered numerous innovations in thermal desorption and associated sampling equipment. Some of our most important breakthroughs include inert valving for wide analyte compatibility, backflush trap desorption for a broad single-run analyte range, cryogen-free cooling systems, and re-collection of split flows for streamlined repeat analysis.
Over the years, we've received numerous awards in recognition of these innovations, as well as for excellence in trade. Recent highlights include our Queen's Awards for Enterprise in 2015 and 2019, and a UK Board of Trade Award in 2018 – accolades that we see as reflecting the enterprising spirit of everyone at Markes.
Global reach, talented staff
Our systems are sold worldwide, through our own offices and our network of distributors, and our customers encompass research, government and industrial/service laboratories.
Our factory, technical centre and headquarters are at Llantrisant, near Cardiff, UK, and in recent years, we've expanded our operations by setting up new offices and laboratory facilities in Germany (2013), California, USA (2015) and Shanghai, China (2017). We employ about 180 staff across these locations, including TD and sample preparation experts, as well as a service support team.
Powerful partnerships

We work closely with our sister company, SepSolve Analytical Ltd, who offer our products as part of broader application-focused packages, including advanced GC equipment (such as GC×GC), mass spectrometers and data-analysis software. In this way, SepSolve Analytical is able to meet the challenges of the entire workflow, as well as offering product packages tailored to the needs of individual laboratories.

The relationship between Markes International and SepSolve Analytical is formalised within Schauenburg Analytics Ltd, which itself is part of the Schauenburg International Group, a family-owned technology business with more than 30 sites worldwide.

How we can help you
For over 20 years, we've been offering analysts the most advanced equipment for getting the best out of GC–MS, and this mission continues today. So whether you're an analyst needing to adhere to international standard methods, an applications expert tasked with maximising performance and streamlining workflows, or a researcher needing to push boundaries in analytical science, we can help you Discover more and Deliver more.